Mrs Cindy Stewart
Pre-School Principal
Mrs Cindy Stewart received a Higher Diploma in Education in ECD and Foundation Phase. She joined St Catherine's in 2013. She is currently the Principal of the Pre-School and teaches a Grade 000 class.
She has 28 years of experience and is passionate about the development of the young child. Mrs Stewart completed the Catholic Schools Office Growing Leaders course and passed with distinction.
Mrs Stewart's favourite quotes are "Train up a child in the way he should go, and when he is old he will not depart from it." Proverbs 22:6 and "Unless someone like you cares a whole awful lot nothing is going to get better. It's not." Not many people know that Mrs Stewart is artistic and loves to draw and paint. Mrs Stewart sees St Catherine's as her second family and the children at school as her own.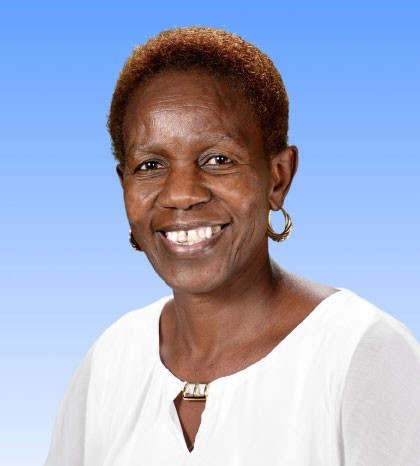 Mrs E Phakathi
Teachers Assistant
(Level 4 ECD)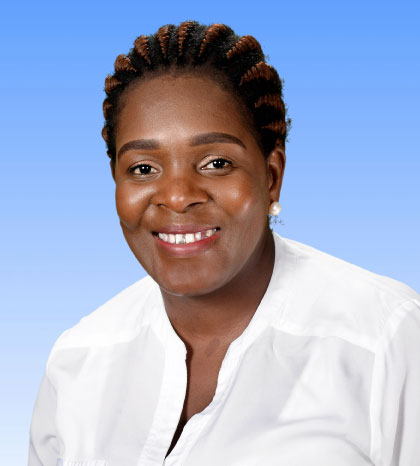 Mrs P Sihlangu
Teachers Assistant
(Level 4 ECD)
Mrs Cindy Stewart

Pre-School Principal

Mrs Cindy Stewart received a Higher Diploma in Education in ECD and Foundation Phase. She joined St Catherine's in 2013. She is currently the Principal of the Pre-School and teaches a Grade 000 class.

She has 28 years of experience and is passionate about the development of the young child. Mrs Stewart completed the Catholic Schools Office Growing Leaders course and passed with distinction.

Mrs Stewart's favourite quotes are "Train up a child in the way he should go, and when he is old he will not depart from it." Proverbs 22:6 and "Unless someone like you cares a whole awful lot nothing is going to get better. It's not." Not many people know that Mrs Stewart is artistic and loves to draw and paint. Mrs Stewart sees St Catherine's as her second family and the children at school as her own.

Mrs E Phakathi

Teachers Assistant

(Level 4 ECD)

Mrs P Sihlangu

Teachers Assistant

(Level 4 ECD)