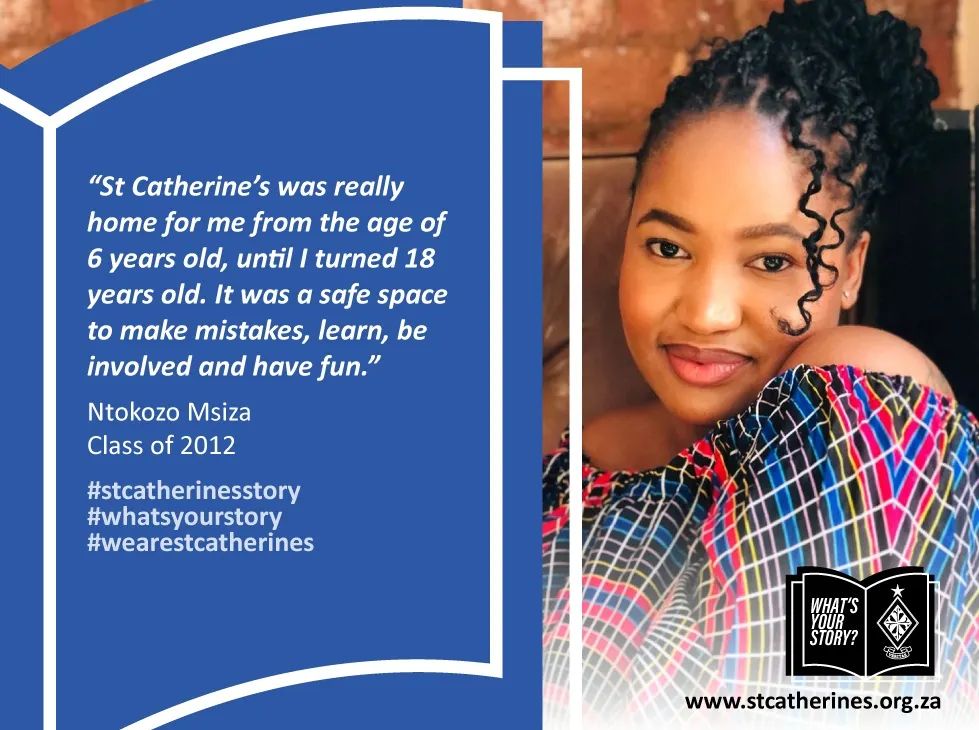 "St Catherine's was really home for me from the age of 6 years old, until I turned 18 years old. It was a safe space to make mistakes, learn, be involved and have fun.
I matriculated in 2012 and went on to study a National Diploma in Public Relations and Communication at UJ and Bcom Marketing Management at MANCOSA. I am currently an Assistant Brand Manager at Nestle.
My best memory at STC – it's hard to say because I was there for 13 years!! So I'd like to break it down between primary and high school:
Primary School – My graduation in Grade R from Mrs Henry's class, Bush Pigs camps in senior primary, being a prefect in Grade 7.
High School – First time in Miss Barrow's English class, being involved in the Outreach program, 2012 Matric Dance, being a part of the Executive team in my matric year."